Santa Barbara Estates Townhomes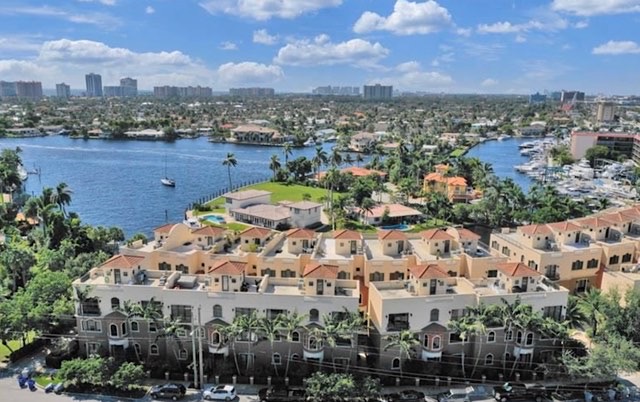 Santa Barbara Estates Townhomes
2206 SE 7th Street
Pompano Beach, Florida 33062
2010 – 25 units – 3 story
Santa Barbara Estates Townhomes
Santa Barbara Estates Townhomes is a series of 3 story condominium buildings with an additional terrace level at the top. These condo units are expensive and within the exclusive neighborhood of Santa Barbara Estates.
Many of the units are on a deep waterway with dockage and unimpeded travel to the ocean. Every condo has its own 2 car garage, a private interior elevator, and the floor plans range from 3,000 to close to 6,000 sq. feet.
The waterfront condos at Santa Barbara Estates each have their own pool; the ones off the waterway do not. Regardless of its location, each condo at Santa Barbara Estates Townhome owner has a boat slip assigned that will accommodate about 35′.
Amenities include a heated pool, BBQ area and boat dockage. Pet friendly.
Santa Barbara Estate Townhomes For Sale in Pompano Beach
Contact Pompano Beach Realty