Aqua Loft Townhomes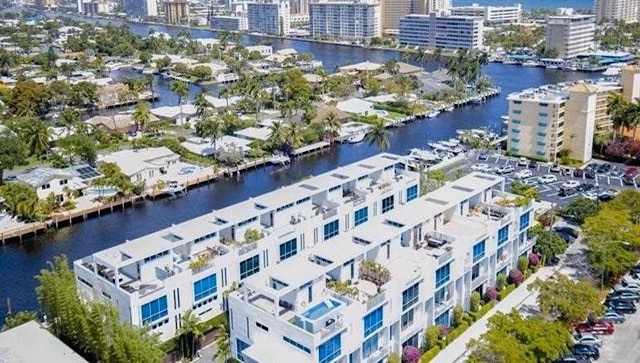 Aqua Loft Townhomes
2725 NE 1st St
Pompano Beach, Fl 33062
3 stories
Aqua Loft Townhomes
Aqua Loft Townhomes are 2 buildings each 3 stories tall and each townhouse condo floor plan is 3 bedroom/3.5 baths. Each has its own private elevator. These luxury townhome condominiums have large loft-style floor plans and each comes with a 2-car garage. Half the condo owners are on the waterfront, while the others are behind the waterfront units. All the rooftop terraces provide beautiful views of the Intracoastal and some have their own private pools and hot tubs. Aqua Lofts units come with deeded docks that accommodate up to a 35 foot boat with easy access to the open ocean (no fixed bridges).
Aqua Lofts For Sale in Pompano Beach
If you don't see any townhomes for sale in Aqua Lofts above, that means that there are currently no townhomes listed for sale in Aqua Lofts listed for sale.
Instead, look at other townhomes for sale in zip code 33062 in Pompano Beach
Contact Pompano Beach Realty