Floranada Condos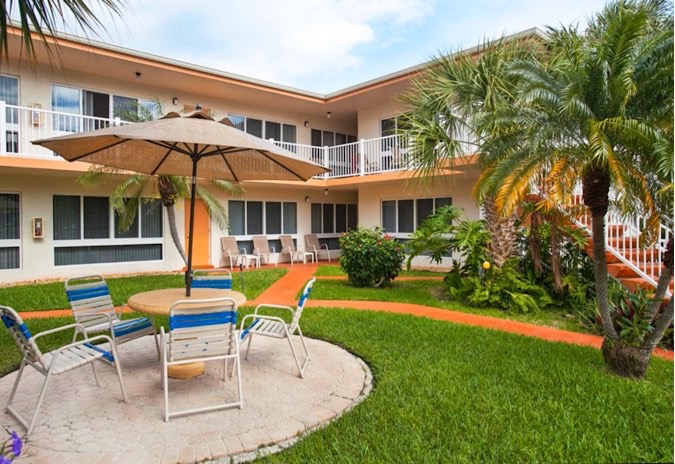 Floranada Condos Vacation Rentals
3225 NE 16th Street
Pompano Beach, Florida 33062
1961 – 22 units – 2 stories
Floranada Condos
Floranada Condos is a great income producer and residence vacation home.
No rental restrictions and no age restrictions. Use it as an AirBnB from day one of ownership.
Floranada Condos is conveniently located right between the ocean and the Intracoastal Waterway. There water one block east or one block west. In fact, go one block north and you will hit another waterway. This 2 story, 22 unit condo that is surrounded with water is brightly colored and has a very big heated pool area in a lushly landscaped area. BBQ area. No pets.
Floranada Condos For Sale in Pompano Beach
If you don't see any Condos listed for sale in Floranada, that means that most likely there are currently no condos listed for sale in Floranada.
Instead browse a Condos For Sale in zip code 33062 below
Contact Pompano Beach Realty