Advice for Those Looking for a Vacation Home in Pompano Beach
The improved national economy and uptick in Pompano Beach real estate prices have combined for an ideal time for investing in a vacation home in South Florida's Pompano Beach. While there is a shortage of real estate inventory in Pompano Beach, which results in higher prices, there is a resulting increase in market rents for when you are not using your Pompano Beach vacation property. Buying a vacation home in Pompano Beach requires some more planning that even buying a primary residence. Here are the concerns that should fuel your planning and organization, and how to find the best vacation property in Pompano Beach for your needs.
Start with a well-thought-out plan
All Pompano Beach real estate purchases are major, and should not be made on a whim. Pompano Beach Vacation homes add some extra concerns, since you will not be living in the home all of the time. Because the house may be vacant over an off-season, and the property could be located far away from where you reside, the primary concerns relate to maintenance. Your plan and budget should include a reputable property maintenance company local to the vacation home.
Sometimes, friends collaborate on your Pompano Beach vacation home purchase to save money. While this can be an affordable route for some, it can also lead to strained relationships. If you enter such an arrangement, it is crucial to have a written agreement between all the parties that outlines all legal and financial responsibilities.
Choose the right neighborhood in Pompano Beach
The ideal area for your Pompano Beach vacation home is one in which your investment will pay off in the long run. This means that you should pick the ideal Pompano Beach neighborhood that is popular. If it requires air travel to reach, you want to make sure that your plan includes a budget for airfare. The median home price in Pompano Beach Real Estate is $218,400.
You may also want to consider renting out your Pompano Beach vacation home to earn some extra income. Although renting might not be your primary motivation for getting a vacation property in Pompano Beach, with the growth of services such as Airbnb, renting a vacation home can easily offset much of the cost. To properly prepare your Pompano Beach home for renting, make sure to do a thorough cleaning. In Pompano Beach, the average cost of hiring a cleaning service ranges from $90 – $176.
Where to look for vacation properties in Pompano Beach
Start with the areas in Pompano Beach where you like to spend your vacations and look for rental and sales units. Search online and find the local for-sale-by-owner portals. Some vacation properties in Pompano Beach are sold through word of mouth, so ask around the local area. If you have rented before during a previous vacation in Pompano Beach, contact the person you rented from and ask if they know of anyone who is looking to sell.
How to lower overall costs of your Pompano Beach Real Estate
In addition to offsetting expenses through renting to others, you can play a part in lowering some of your other expenses, such as insurance costs. Insurance rates are based primarily on risk and location. The more expensive the Pompano Beach property, the higher your insurance rates will be, since the cost of repair or replacement will also be expensive. But there are ways to lower insurance costs for even an expensive Pompano Beach vacation property. Make sure the property has a security system, which lowers premiums, and be sure to shop around for the best deals against other brokers and companies.
A vacation home can be an investment that pays off in years of fun and enjoyment. The decision to buy a vacation home is an important one. Make sure that you are buying the house for the right reasons, that you will use it, and that you have plans in place to minimize the total cost of ownership.
Call Broker Oliver Hoffmann at 954-505-6000 about any Pompano Beach Real Estate questions or fill out the contact form on this page.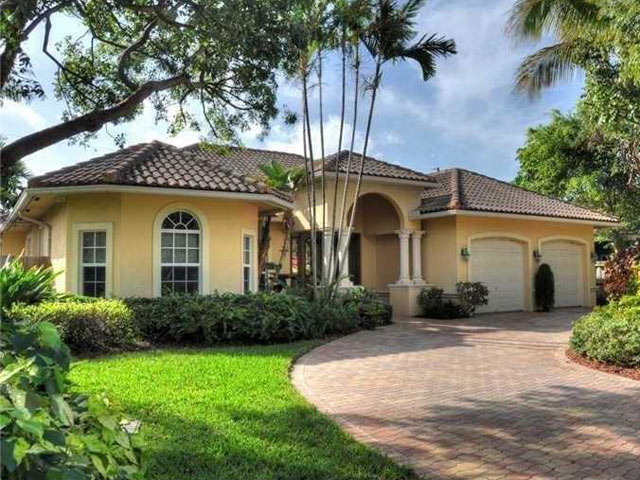 Contact Pompano Beach Realty